If you're looking for an auto repair service in the Saint Paul area, come visit Signal Garage Auto Care today! Our auto repair professionals can help you with oil changes, tune-ups, timing belts, brakes, and more. We can also take care of any engine, exhaust, radiation or repairs and tire rotations, wheel alignments or any other car auto repair services you need. It's important to us that we help you put your Subaru, BMW, Audi, VW, Toyota, Honda, Ford (or any of the other makes we take care of) back on the road in no time.
Two St. Paul Locations To Better Serve You!
Signal Garage on Marshall
1592 Marshall Ave
St. Paul, MN 55104
Signal Garage on Grand
2050 Grand Ave
St. Paul, MN 55105
Four Generations – Same Quality Service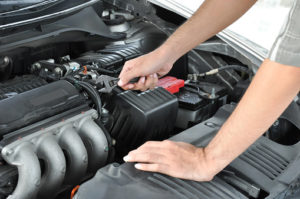 We've proudly been serving St. Paul and surrounding areas for four generations with both our quality repair services and low-cost rental cars. We have another location in West St. Paul for your convenience – you can expect the best from Signal Garage Auto care in any location. We want to make sure you and your vehicle are driving as safely and smoothly as possible.
Our technicians are all nationally certified and continue high level education trough out the year, so they can help you with the latest in car technologies. We work on import, diesel, and hybrid vehicles.
We also offer automotive fleet services; if you're tired of losing money by having to take your same vehicles off the road over and over – be sure to check out the online testimonies on our website for more information.
We are your repair shop Dealer alternative! Why not get dealership-level auto repair services right here in St. Paul, without the dealership prices? You can trust us to do your repairs the right way and on time. Schedule an appointment at either St. Paul location today, and trust us here at Signal Garage Auto Care!